Archive for the 'Uncategorized' Category
I would like to wish all my students, colleagues and friends
HAPPY SUMMER HOLIDAYS!!!!
ENJOY THE SEA AND THE SUN!!!
HAVE A FANTASTIC TIME!!!!
I LOVE YOU GUYS!!!!!
HAPPY EASTER
TO
EVERYBODY!!!!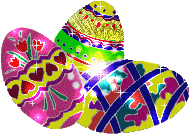 Well, lessons start on Monday and I'm really looking forward to them as I've missed my students and teaching!
See you guys next week!!!!
I came across this video on another teacher's site and I was ecstatic!!!
See for yourself!!!
It's been ages since I last posted on my blog
but I've been busy with my classes blogs which are
really AWESOME! I'm sure you have already visited
them but if not, click on my classes at the bottom of
the "About Me" post and see for yourself what
amazing students they are!!!! I'm so proud of them!!!!
Wishing you all the best for MONDAY and…
LET'S ALL GO FLY A KITE:
Mary Poppins is magnificent!!!!
Is it a fact or fiction????
If you ask me, I believe Nessie really exists
and it's very CUTE!!!!!
Well, Christmas is in 22 days!!!
How do I feel???? I feel overjoyed!!!!
Watch and sing along…..
ELMO is so cute!!!!
Finally, a trully classic song
in full version!!
Enjoy it!!!
A new school year has already started!!!
I feel so excited!!! I can't wait to meet
my new classes!!!!